Rubiola Mortgage Company offers a variety of loan programs to meet your needs. We work with the leading lenders in the industry to provide:
Conventional, FHA, VA, Jumbo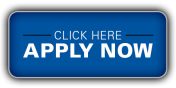 Contact Rubiola Mortgage Company to find out more about the products and services we can provide.
This website provides 2017 conforming loan limits by county, as well as VA and FHA limits. In 2017, the baseline loan limit for most counties across the U.S. will be $424,100, a slight increase over 2016. More expensive markets, such as New York City and San Francisco, have conforming loan limits as high as $636,150. Anything above these maximum amounts is considered a "jumbo" mortgage.
Loan Limits
Rubiola Mortgage Company
332 W. Sunset Road, Suite 8
San Antonio, Texas 78209
Ph: 210.828.6007
NMLS# 348049
JC Rubiola
NMLS#: 270635
JC@rubiola.com
Louis Rubiola
NMLS#:242351
louis@rubiola.com