Venture just north of downtown to stroll the tree lined streets and quaint cottage districts of Alamo Heights. Located along the main stretch of Broadway, Alamo Heights boasts colorful boutiques, upscale eateries and family-friendly attractions including museums like the McNay Art Museum. Adjacent to the Broadway Cultural Corridor, the neighborhood is centrally located, easily accessible and bursting with entertainment for visitors of all ages. A close-knit community, residents welcome visitors to experience life as a local in the Heights. Come see what's new.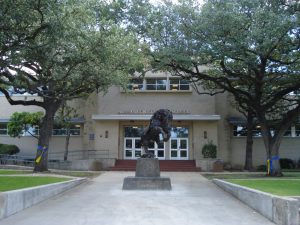 January 30, 2020
Tree Preservation Program
Reminder that this program will begin mid-January. Tree pruning is needed to maintain the 13'6" height access required for the emergency apparatus. Maintenance and pruning to be done in dormant stage to allow for fuller canopy in the spring. Davey Tree Services has been contracted to complete this project and is scheduled to cut approximately 15% of the city streets. They will be coordinating with residents and a certified
arborist is to be at the location during trimming.

October 16, 2019
Modern art in Alamo Heights. Tap into your creative side at the McNay Art Museum. Named for founder Marion Koogler McNay, the McNay is the first museum of modern art in Texas. The museum engages a diverse community in the discovery and enjoyment of the visual arts. Since Marion McNay's original bequest in 1950, the museum's collection has expanded to over 22,000 works including: Medieval and Renaissance art; 19th- through 21st- century European and American paintings, sculptures, and photographs; one of the finest collections of prints and drawings in the Southwest; the exceptional Tobin Collection of Theatre Arts; the Jeanne and Irving Mathews Collection of Art Glass; and, the Art of New Mexico. Visit the McNay Art Museum website to learn more and book your next visit today.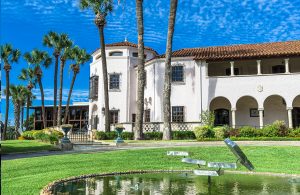 August 13, 2019
Piranha Izakaya is a new Ramen and Sushi Bar located at 260 E Basse Rd Ste 101 in Alamo Heights. Reviewers comments include "Good food and good prices", "service was great" and even an "$8 Ramen Lunch special." If you are an Asian food lover, give it and try!