Thank you for allowing us to help you with your mortgage needs. We are Mortgage Brokers. This means that we have the ability to shop several lenders and find you the best rate and loan specifically for you. Below are the Loan Officers that will help you purchase your dream home.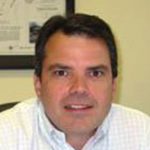 JC Rubiola
(210) 771-8883
jc@rubiola.com
NMLS# 270635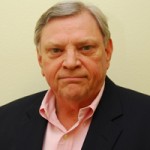 Louis Rubiola
(210)379-5900
louis@rubiola.com
NMLS# 242351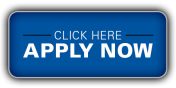 What is a Loan Officer?
Loan Officers, also referred to as "Mortgage Loan Originators," are people who work with the main objective to recommend individual and business loan applications for approval and participate in the front end of the mortgage origination process. Loan officers specialize in commercial, consumer and mortgage loans. Loan officers that originate residential loans must obtain NMLS credentials. This includes: a background check, prelicense education, a credit check, and a national exam. A national exam known as the SAFE MLO test must be passed and in many cases individual states require testing. We are knowledgeable and ready to help you buy your dream home.
Bill Graham
(210)829-1818
billg@rubiola.com
NMLS# 314890

At Rubiola Mortgage, we are honored to serve as your Reverse Mortgage Specialists. We work tirelessly to help seniors living in Texas find the right solutions for their financial needs. If you're 62 or older and looking for money to finance a home improvement, pay off your current mortgage, supplement your retirement income, or pay for healthcare expenses, a reverse mortgage may be right for you.
Rubiola Mortgage is committed to helping residents throughout the entire state of Texas with all their reverse mortgage needs, including Austin, San Antonio, Corpus Christi, Houston, Kerrville, Waco, Laredo, Lubbock TX, El Paso, Dallas and Fort Worth. Trust is important to us so we will make the time to come to you, whenever possible, to meet face-to-face to provide the highest quality of service. Contact us today for more information on reverse mortgages in Texas!
Reverse Mortgage: a product that allows you to convert part of the equity in your home into cash without having to sell your home or pay additional monthly bills.
We pride ourselves on educating our clients on the Pro's and Con's of a reverse mortgage and understand that it is not right for everyone. Our goal is to help you, the client, make the right decision for your situation and will never sell a product to someone who is not a good fit.
Rubiola Mortgage Company
332 W. Sunset Road, Suite 8
San Antonio, Texas 78209
Ph: 210.828.6007
NMLS# 348049
JC Rubiola
NMLS#: 270635
JC@rubiola.com
Louis Rubiola
NMLS#:242351
louis@rubiola.com