This tool will calculate your monthly payment based on the purchase price, down payment, interest rate, and term that you provide. The following must be added to your principal and interest calculations for a total monthly payment: Taxes, Insurance and Homeowners Dues.
Your total monthly payment
Buying a home is often life's largest financial transaction, and how you finance it shouldn't be a snap decision. Setting a budget upfront — long before you look at homes — can help you avoid falling in love with a home you can't afford. That's where a simple mortgage calculator can help. A mortgage payment includes four components called PITI: principal, interest, taxes and insurance. Many homebuyers know about these costs but what they're not prepared for are the hidden costs of homeownership. These include homeowners association fees, private mortgage insurance, routine maintenance, larger utility bills and major repairs. You also can adjust your loan and down payment amounts, interest rate and loan term to see how much your payments might change. It's important to know that your specific interest rate will depend on your overall credit profile and debt-to-income, or DTI, ratio (the sum of all of your debts and new mortgage payment divided by your gross monthly income). The riskier the borrower, the higher the interest rate in many cases.
Ready to buy?
If you are planning to buy in the next 45 days, it's important to get pre-approved since many sellers only consider pre-approved offers.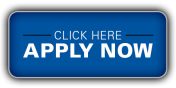 Rubiola Mortgage Company
1600 NE Loop 410
Suite 222
San Antonio, Texas 78209
Ph: 210.828.6007
NMLS# 348049
JC Rubiola
NMLS#: 270635
JC@rubiola.com
Louis Rubiola
NMLS#:242351
louis@rubiola.com